Dampers, buffers and mounts
We offer a range of standardised dampers, buffers and mounts that are high precision, reliable and hard wearing for an extended product lifetime. Our standardised range of dampers and buffers can be adapted to meet customers' exact specifications. We can also supply customers with a compact damper test machine to verify damper forces within specified tolerance levels.
Our rolling stock products include:
Primary and secondary suspension dampers

Inter-car dampers

Yaw dampers

Secondary coupler dampers

Displacement sensitive dampers

Hydraulic buffers
Hydraulic railway dampers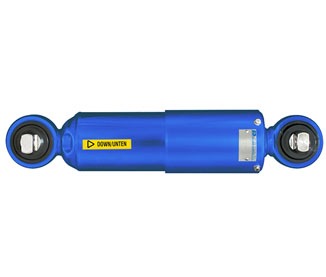 Type 45
Piston diameter: 45mm
Fmax 12 kN
Applications:
Bogies for light rail and metro − primary, vertical and lateral damping
Download PDF
Type 62
Piston diameter: 62mm
Fmax 15 kN
Applications:
Primary, vertical and lateral damping for bogies; yaw and inter-car damping
Download PDF
Type 80
Piston diameter: 80mm
Fmax 50 kN
Applications:
Yaw and inter-car damping
Download PDF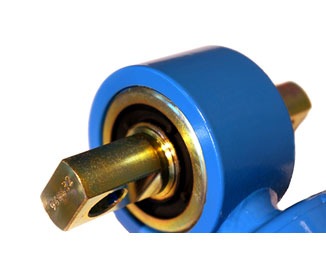 Each Dellner damper can be fitted with different mounts, including spherical rubber bushings and steel-teflon ball bearings.
Hydraulic railway buffers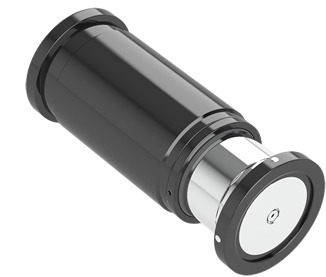 Read more about our other products and services